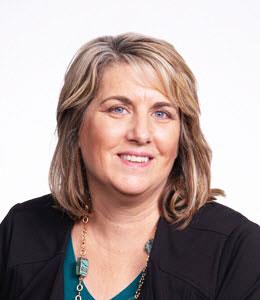 (925) 683-2125
Catherine Myers is a licensed real estate broker located in Walnut Creek, CA. Catherine has been serving the real estate needs of buyers, sellers and investors of the Contra Costa area since 2002. Catherine has always had an entrepreneurial hard working spirit and real estate allows the convergence of her love of helping people and the pragmatic approach of seeing dreams realized. No two transactions are the same, and with Catherine's guidance you can be assured the most expert handling of each situation due to her practical approach to problem solving. Catherine consistently receives high marks on our quality certified third-party surveys due to her excellent communication, follow up and education approach to the real estate process.
Catherine has vast knowledge of the area schools, youth activities and sports as well as the commute patterns that impact families and their desired location for home base. She's heavily involved within her community, with the local cities, counties, education systems and even the local municipal animal shelter where she's able to volunteer in helping people and their pets. She's also Seniors Real Estate Specialist certified which offers her the tools and training in which to carefully the navigate the complexities of buying and selling in retirement communities, down-sizing, retiring and relocating.
Catherine grew up in the San Ramon and Danville areas, and has lived in Clayton and Concord areas for the last 20+ years. Her home base office is in Walnut Creek but also has locations in Pleasant Hill, Danville, Brentwood, Oakland and San Francisco enabling her to serve clients around the county and beyond.
Catherine is amazing to work with! I do not reside where the property I was selling was located so I was worried, but Catherine always kept me in the loop about what was going on. Her knowledge of real estate was very impressive. The entire process went smoothly and so much faster than I thought it would. I highly recommend Catherine. You will not be disappointed. Thanks, Catherine!
Catherine Myers was outstanding as our listing agent, represented us professionally, very helpful assisting us on our questions and concerns. She accommodated us on our requests and we are very happy with the overall service she provided including the fast selling of our home.
Catherine is very professional and responsive. I worked with her to list my father's home and, since I don't reside in the area, I was nervous about the process. Catherine was able to keep me feeling I was always "in the loop". The home sold quickly and the escrow process was fairly painless.
Contra Costa County: Concord, Walnut Creek, Clayton, Pleasant Hill, Martinez, Rossmoor, Lafayette, Moraga, Orinda, Pittsburg, Bay Point, Danville, Alamo, San Ramon, Danville, Richmond, El Cerrito, El Sobrante
Alameda County: Oakland, Dublin, Livermore, Pleasanton, Berkeley, Emeryville
San Francisco and Peninsula locations