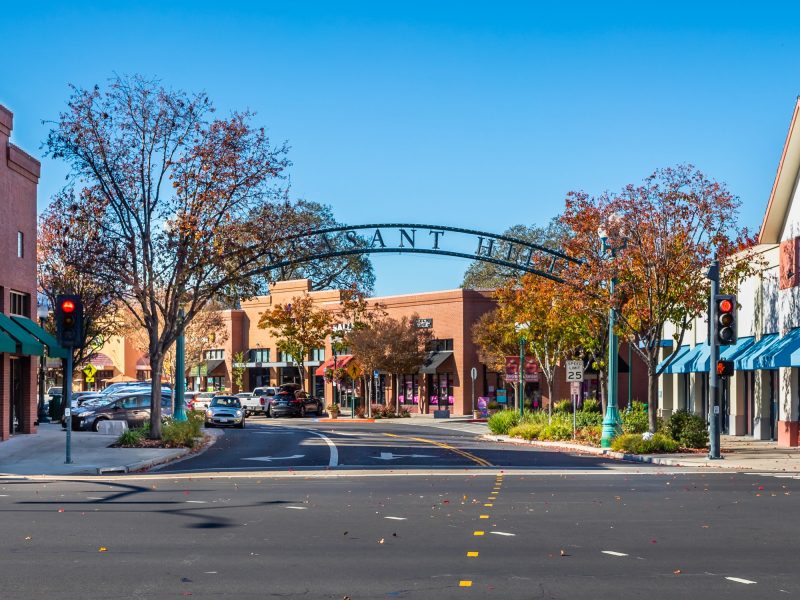 Pleasant Hill is a city in Contra Costa County, California, United States, in the East Bay of the San Francisco Bay Area. The population was 33,152 at the 2010 census. It was incorporated in 1961. Pleasant Hill is the home of College Park High School, Diablo Valley College, John F Kennedy University, the Pleasant Hill Library and administration offices for the Contra Costa County Library system, and the Pleasant Hill Recreation & Park District.
The Gregory Gardens subdivision developed in 1950 required purchasers of new homes to accept a Covenant that restricted ownership to Caucasians (such provisions have since been ruled as unconstitutional).[30] The Covenant also limited the structures that could be built, animals allowed on premises, and commercial activities.
Pleasant Hill used a system of environmental planning at a relatively early stage of its modern growth. Notably the city authorized a study in the 1980s of hillside development, which included detailed mapping of biota, geotechnical hazards, sound levels and other environmental constraints. These studies were used to establish appropriate zoning and development densities for all the principal undeveloped hillside areas within the city.
Pleasant Hill Market Stats