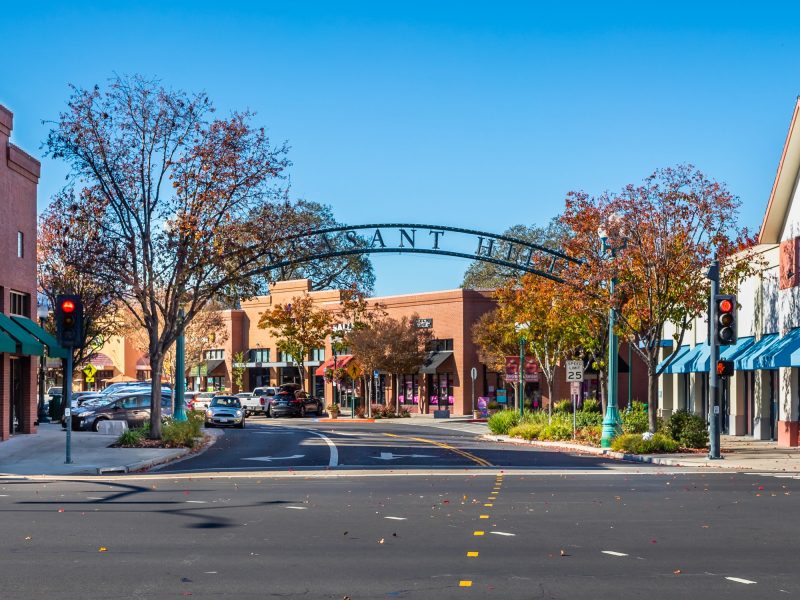 Pleasant Hill is centrally located in Contra Costa county, bordering Martinez to the north, Concord to the East, and Walnut Creek to the South. With a population of 33,152 as of the 2010 census, Pleasant Hill hits the "sweet spot" between the feel of a small town and the infrastructure and amenities of a larger city.
Downtown Pleasant Hill boasts a variety of shops and restaurants and attracts residents of Pleasant Hill and neighboring cities alike. The downtown area hosts a weekly farmers market, as well as the annual Pleasant Hill Art, Wine, & Music Festival. Pleasant Hill is also home to Diablo Valley College (DVC). One of California's top community colleges, DVC is the #1 college in the state for transfers to UC Berkeley and UC Davis, and #3 overall for Associate Degrees to transfer.
Outdoor enthusiasts of all ages will enjoy Pleasant Hill's parks. From playgrounds and barbecue facilities, to basketball courts and softball fields, to Paso Nogal's off-leash dog park and vast open space and hiking trails, Pleasant Hill's parks offer something for everyone. The Pleasant Hill Parks & Recreation District also operates other facilities, including the Pleasant Hill Community Center, Senior Center, and Teen Center.
Residents of Pleasant Hill point to safe neighborhoods and the number and variety of community activities as two characteristics that make Pleasant Hill a great place to live.
Pleasant Hill Market Stats