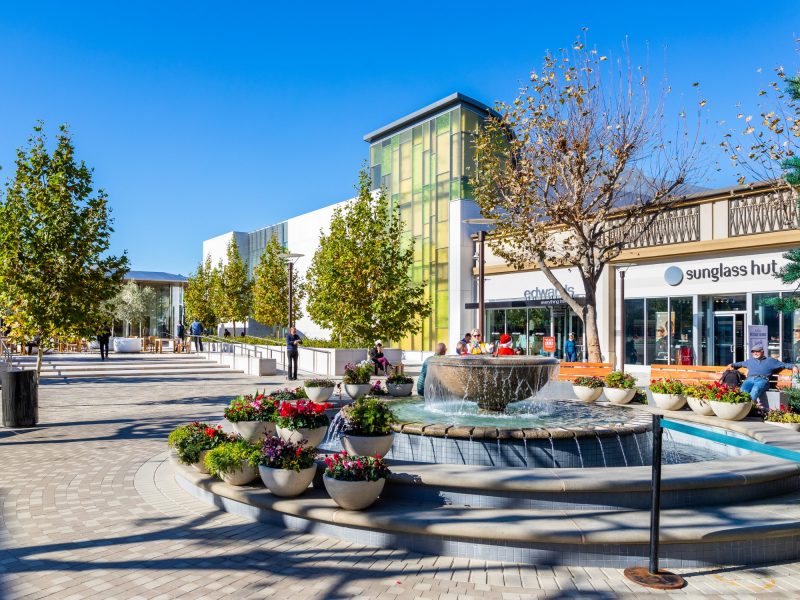 Walnut Creek is a city in Contra Costa County, California, United States, located in the East Bay region of the San Francisco Bay Area, about 16 miles (26 kilometres) east of the city of Oakland. With a total estimated population of 69,122, Walnut Creek serves as a hub for its neighboring cities because of its location at the junction of the highways from Sacramento and San Jose (I-680) and San Francisco/Oakland (SR-24) and its accessibility by BART. Its active downtown neighborhood features hundred-year-old buildings and extensive high-end retail establishments, restaurants and entertainment venues.
Walnut Creek owns more open space per capita than any other community in the state of California. In 1974, Walnut Creek voters approved a $6.7 million bond measure that allowed the city to purchase 1,800 acres (730 ha) of undeveloped hillsides, ridge lines, and park sites. Walnut Creek owns parts of Lime Ridge Open Space, Shell Ridge Open Space, Acalanes Ridge Open Space, and Sugarloaf Open Space.
The East Bay Regional Park District operates Diablo Foothills Regional Park and Castle Rock Regional Recreation Area, both in Walnut Creek.
Walnut Creek Market Stats