Contra Costa homes for sale
Homes are selling QUICKLY in this brisk seller's market. It's an excellent time to sell to be sure! Inventory is so low, that most homes are getting multiple offers.  The market is savvy though, so there is still a danger in over pricing, so it's critical to carefully review the comparables and market trends.
It's not enough right now just to look at "history." History can tell a story, but can't always predict what the future will hold. Appraisers remain a hurdle to overcome to any buyer with a loan. You'll need to look at the sold comparables (history), try to verify as much as you can about the pending listings (current market activity) and look to the future in trending price and activity levels.
Make sure you check out the market trends for your city to see how the market looks. I can also provide custom reports for inventory levels, list vs. sale prices and just about any other trend you'd care to see! Let me know! Below are just a couple of charts that can show you the number of active listings, sold listings and pending listings. Where did our inventory go? This low inventory is driving our market upwards now.
Walnut Creek homes for sale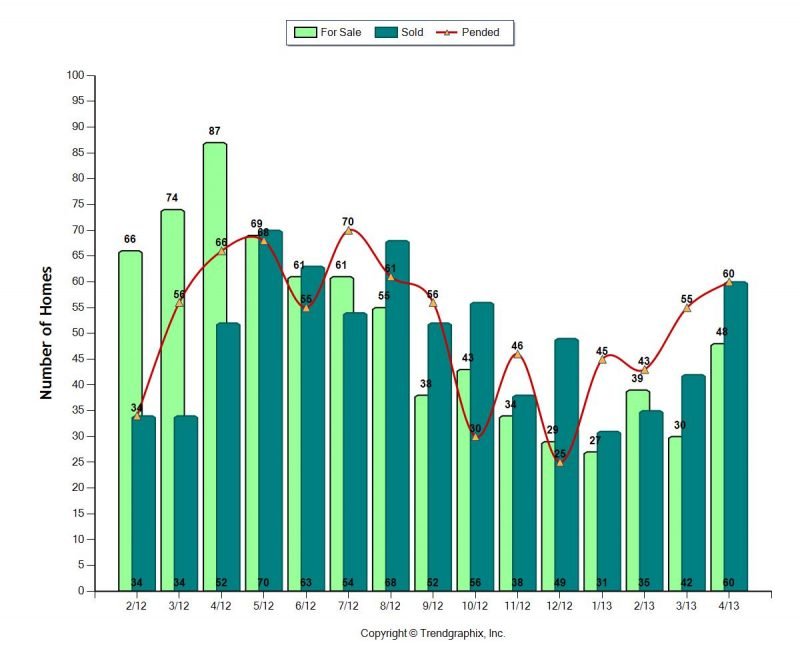 Concord CA homes for sale